We are touched by Grace, and dance is an expression of our inherent gracefulness. Grace Conservatory is fully devoted to providing dancers of all ages an encouraging environment where they are given the opportunity to grow and excel in their dance education. We strive to deliver the highest quality of dance training, while nurturing each student's unique gift of talent and creativity. We wish to encourage our students to achieve their fullest potential – to support them as they grow artistically and academically, and develop into well-rounded individuals – nourished in body, mind and spirit.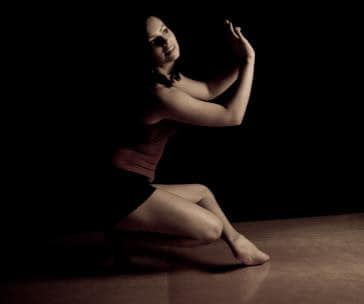 Grace Conservatory is the lifelong dream of Kristina Robison. Kristina earned her Bachelor of Arts in Dance at Texas Women's University, one of the top dance conservatories in the country. Kristina also received instruction from Melissa Young (Dallas Black Dance Theater), Michael Foley (University of South Florida), Mary Williford-Shade (Mark Dendy Company), Sara Gamblin (Bebe Miller Company), Larry Keigwin (Keigwin+Company) and Amy O'Neal. Kristina danced professionally in New York City for two years and was featured in the David Shen Dance Group. Kristina has taught and choreographed dance for over 15 years in four different states and in nine different studios.
Kristina is the mother of four children and a Nocatee resident. Grace Conservatory is wholly owned by Kristina and her husband Vaughan.